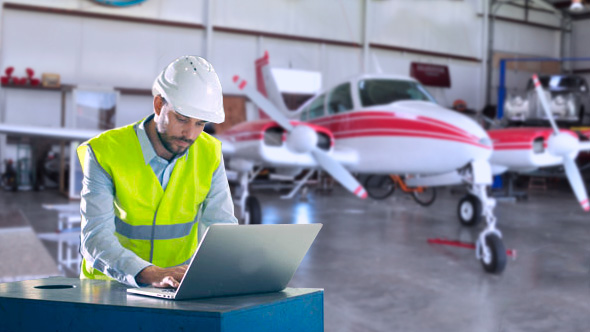 Both European and national regulations mandate commercial aircraft users to implement the management of continuing airworthiness. For commercial users, it is necessary that a certified body maintains CAMO's continuing airworthiness. For private users, since the introduction of the PART-M regulations in 2009, the transfer of management to a certified body has been recommended - but this is not mandatory if the user proves that he has the appropriate knowledge that permits independent management.
Navcom Systems s.c. has the certificate of the organization CAMO No. PL.MG.103, issued by the authority for civil aviation. Qualified personnel ensure a professional and smooth management of the continuing airworthiness of the aircraft.
According to our approval, we can offer:
The management of continuing airworthiness of aircraft and helicopters
Preparation and approval of the program for Technical Service
Monitoring the ongoing documentation
Monitoring and commissioning of repairs, overhauls, and all planned and unplanned services
Creation of the minimum equipment list (MEL) and instructions for the maintenance and storage of the aircraft documents
Monitoring compliance with newsletters and guidelines, airworthiness instructions
Monitoring the extension of insurance
Now we can manage the continuing airworthiness of the following types of aircraft:
Cessna 152
Cessna 172
Cessna 182
PZL W-3A Sokół
Cooperating among the organizations for the service, design, and administration guarantees a smooth and complex service for our customers. Simultaneous technical support and documentation management minimizes the time needed for planned and unplanned activities, modernization, and delivery of spare parts.